Honours & Awards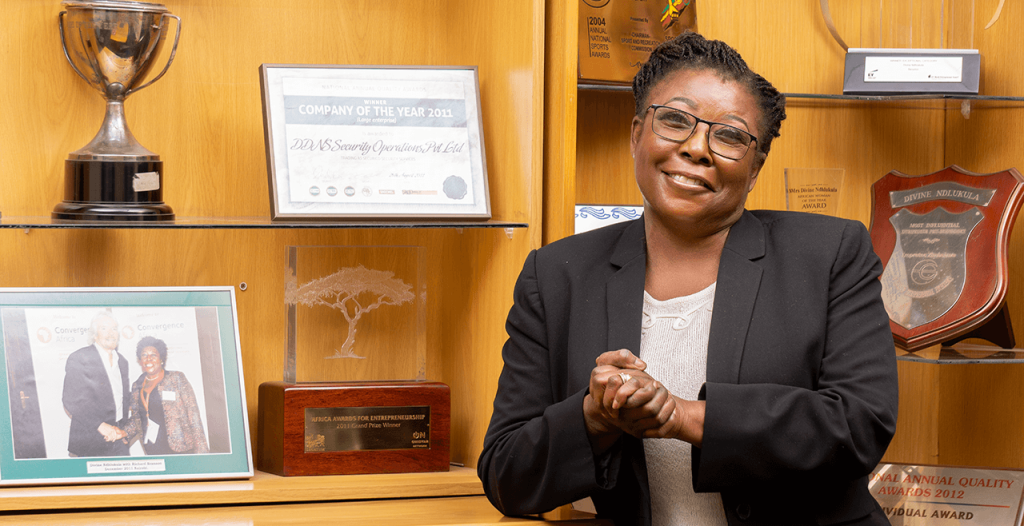 I have been privileged to be recognised nationally, regionally and globally for business excellence and for my support of gender initiatives.
Named by Forbes magazine among the most Influential Women in Africa, I have been honoured by the following, among many other awards
Conferred with the esteemed Commendation Hero Medal in recognition of the valuable contribution to the economy of the Republic of Zimbabwe
Inducted in the prestigious JA International Global Business Hall of Fame 2021
Forbes Africa Businesswoman for 2019
Africa's Most Influential Women in Business and Government, Services Sector
Institute of Directors Zimbabwe – Director of the Year
UNCTAD Top Ten Global Women in Business.
EY World Entrepreneur Award in the Exceptional Category,
Private Sector Leader of Year by Zimbabwe Institute of Management,
Africa Awards for Entrepreneurship beating 3400 companies across 48 African countries
Annual National Iconic Entrepreneurs Awards (2022)
 Through my leadership, SECURICO and Zvikomborero Farms have also been recognised in numerous awards –
Overall, Winner Livestock Sector Zimbabwe Agricultural Show 2019, 2020, 2021
Companies to Inspire Africa 2019 by London Stock Exchange
In 2011, Grand Prize Winner of the prestigious African Awards for Entrepreneurship run by Legatum and Omidyar Institute after competing with 3400 companies in 48 African countries.
One of the Top Ten Zimbabwe's Best Employer in 2010, 2011, 2013, 2014 and 2015, 2017, 2019
Super-brand of the Year 2012-2021 (Security Sector)
I have been of service to my country, by sitting and serving on national strategic boards and private sector being  board memberships, directorships, chairmanship and leadership capacities in several key and strategic institutions and commissions in Zimbabwe.